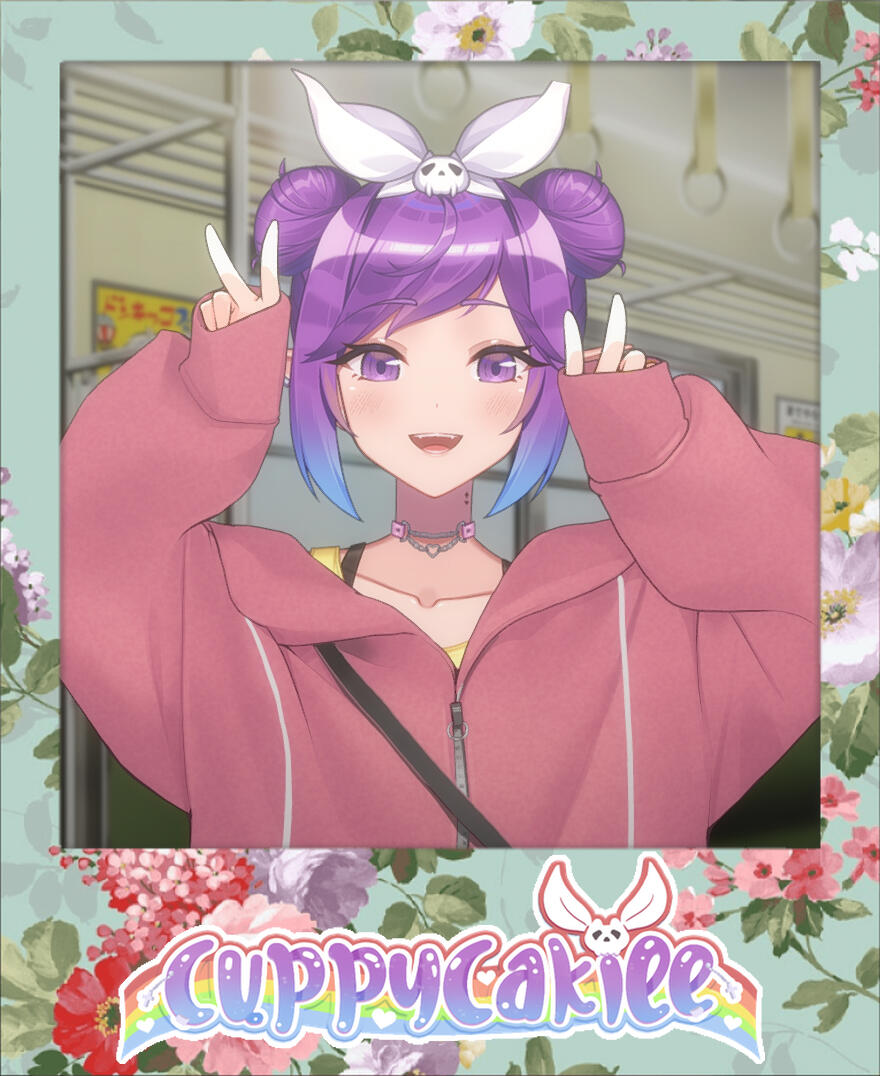 CuppyCakiee
Streamer, Gremlin, Professional Smooth Brain
Please read my info below! ↓↓↓↓
FAQ
Do you do collab streams?
Yes! I do, however I kindly ask that you take the time to get to know me and that we're able to hang out prior to me doing so, so that I can get a general vibe of how we will go streaming together. Please note I only interact with people 18 years and over and that I work 9-5 Monday to Friday so my replies are occasionally delayed.

Can I DM you?
Ofcourse! You can message me via Twitter OR Discord.
DO NOT attempt to ERP/RP with me.
DO NOT attempt to hug/glomp/kiss/touch me without consent.
(even in saying that the whole rp uwu glomp/hug thing is weird and I'm gonna judge you)
Please understand that I am a person before I am my character and should be treated with respect. I have boundaries like anyone else.
Can I draw you?
Absolutely! Please be sure to tag me and share it with the discord! NSFW art is totally fine!
IMPORTANT WARNING
If you send me unsolicited picutes of yourself. Attempt to make unwanted advances or harass me in any way I will both report you and post it to my friends discord where we will laugh at you alot.
About Me: